Luara Hayrapetyan stars in new movie – Gibby!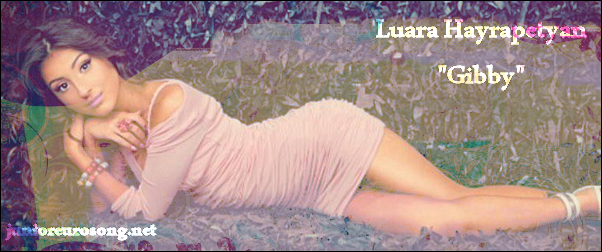 Luara Hayrapetyan (Armenia 2009) has been cast in a movie! She is now living in the United States trying to become a huge star! And so far it is working for her. She has been recently cast in a movie called "Gibby"! The writer of Gibby (Greg Lyon) describes it as:
"A young teenage girl, Katie, can not snap out of her depression after losing her mother. Katie has lost interest in school, her friends, and gymnastics. All that changes in the summer when she is asked to monkeysit Gibby, her science teacher's Capuchin monkey. Taking care of the monkey changes her life in a big way. Gibby's happy-go-lucky personality renews Katie's zest for life. Gibby helps her with gymnastics, renewing friendships (including finding a potential boyfriend) and overcoming her nemesis, a mean girl who is out to beat Katie at everything."
Luara told JuniorEurosong.net more about her role in the movie! She is cast as a famous singer (herself) and performs at Katie's prom party! Her song Until We See The Sun is featured in the movie. Luara also tells us that she has a dance solo as well! She has been working so hard lately and says it was so much fun to shoot. She cannot wait for the movie to come out in 2015, and we can't wait either!!! Congrats, Luara, for your success!